Novice UN High Commissioner for Refugees (UNHCR)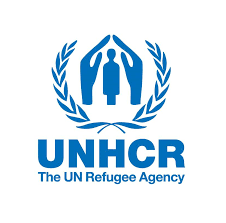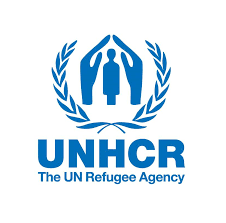 Novice UN High Commissioner for Refugees (UNHCR)
Chair: Campbell Martin
Email: novice.unhcr@bruinmun.org
Topic A: The Venezuelan Refugee Emergency
Topic B: Improving the Living Conditions and Well-Being of Refugees
Committee Type: Dual Delegate
Letter from your Chair
Dear Delegates,
Welcome to the UNHCR at BruinMUN 2019. My name is Campbell Martin and I am honored and excited to serve as your chair for this committee. I cannot wait to meet all of you and hear the debates that will rage over the coming weekend. Just so you know a little about myself, my name is Campbell Martin. I am a third-year UCLA student and I am majoring in Political Science. Outside of MUN, my hobbies include playing any video game made by Nintendo, being a Resident Assistant (RA), and performing stand-up comedy. I first started participating in Model United Nations in my junior year of high school, where I was a delegate at BMUN, Berkeley's annual high school conference. While BMUN was great I am glad I transitioned from those experiences to ones at the superior UC school.
I am very much looking forward to seeing high quality debate from you all. Model United Nations is a safe environment to improve your on-the-fly thinking and current events knowledge,as well as make connections with your fellow delegates that last well beyond the scope of the committee. At my first few conferences, I did not say too much because I was afraid of not being perfect. This is why my goal as chair is to facilitate a safe environment to encourage each of you to step out of your comfort zone. Be bold. Make mistakes and pride yourself in knowing that you've learned from them. Model UN is an opportunity to learn something about the world and about your limits (or more importantly, how to push past those limits).
I am so pumped about our committee. The problems we will be discussing could not be more current and more impactful. The decisions made on these issues will echo in politics, in people's personal lives, and in textbooks for years to come. These issues have stumped and shocked some of the greatest minds in the world today. This gives all of you an opportunity to express opinions and craft solutions that not only require careful research and a three-point-plan, but also some serious creativity. The UNHCR has to delicately balance many different cultures. I encourage you all to take into consideration the vast range of lifestyles and opinions that has defined and is redefining how refugees are being treated.
If you have any questions or concerns regarding our committee, the conference as a whole, or about UCLA, please do not hesitate to get in touch with me. I wish all of you the best as you hastily read over this background the night before the conference. I am looking forward to meeting all of you soon.
Kindest Regards,
Campbell Martin | Chair