Novice Social, Humanitarian, and Cultural Committee (SOCHUM)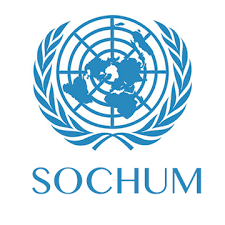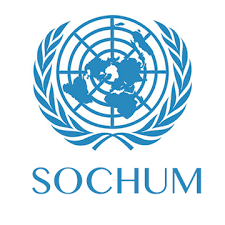 Novice Social, Humanitarian, and Cultural Committee (SOCHUM)
Chair: Navya Nagubadi
Email: novice.sochum@bruinmun.org
Topic A: Combatting Global Sex Trafficking
Topic B: Ensuring the Rights of Indigenous Peoples
Committee Type: Dual Delegate
Letter from your Chair
Dear Delegates,
Welcome to the Novice United Nations Social, Humanitarian, and Cultural Committee (Novice SOCHUM) at BruinMUN 2019. My name is Navya Nagubadi, and I am honored to serve as your Chair for this committee. I am a second-year UCLA student majoring in International Development Studies with a minor in Gender Studies, and am hoping to pursue a career in international human rights law.
My Model United Nations career began in my third year of high school where I frequently participated as a delegate in SOCHUM, UNICEF, and the Human Rights Council. MUN has encouraged my passion for helping others by providing me with a framework for positive change on a global scale. From understanding the intricacies of international diplomacy to participating in lively discourse with others of diverse backgrounds, I have not only gained confidence in public speaking but have also become more aware of the obstacles faced by many around the world. It was these learning experiences that prompted me to continue Model United Nations at UCLA by staffing both of our conferences.
SOCHUM, the Third Committee of the General Assembly, is the United Nations body responsible for designing peaceful settlements that resolve fundamental human rights issues within the larger spectrum of social, humanitarian, and cultural complications in the international community. Over the course of the conference, you will discuss problems relevant to all countries across the globe, from assessing and combating the horrors of global sex trafficking to ensuring the equal protection of rights and dignity of indigenous populations. Although human rights are promised on paper, they are not safeguarded for many marginalized groups. As members of this committee, it is your duty to ensure that resolutions passed not only create effective long-term solutions for the world's most pressing human rights violations, but also consider multiple perspectives on key issues that further international cooperation.
Please do not hesitate to contact me should you have any questions or concerns about the committee, the conference, or UCLA in general. I wish you the best in your preparation for this committee, and I look forward to meeting you all.
Yours sincerely,
Navya Nagubadi | Chair